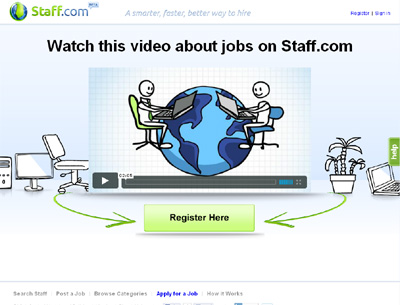 What it does:
Find skilled staff from around the world, recruit them and pay for them online.
How it beats the competition:
We are focussed on finding a great long term person to work with your business and for you to develop a relationship with that person. We can access a much higher level of talent because you are recruiting globally.
Site:
https://www.staff.com/
Facebook:
http://facebook.com/staffcom

Find Skilled Staff From Around The World - Staff.com

,