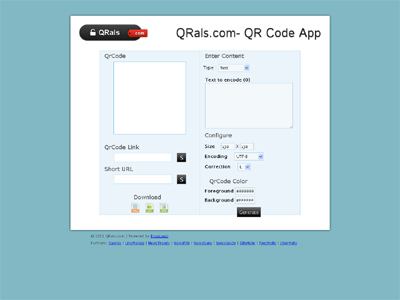 What it does:
QRals.com – Online Free QR Code generator for text, SMS, website, google maps Qr codes. Easy to use and also can download the image to local computer. Every QR code gets a bit.ly url for the image!
How it beats the competition:
1. Easy to use
2. Every QR Code comes with an Bit.ly url to share it easily!
3. Its absolutely free!
Site:
http://qrals.com
 
Easy QR Code Generator - QRals

,