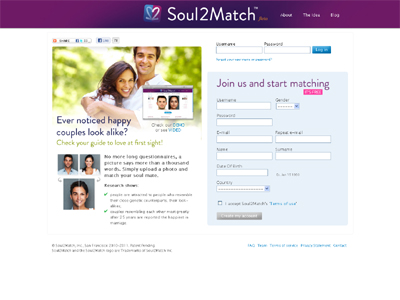 What it does:
There are 24 mln singles in the US. 33% of them used an online dating site. Only 15% of them found a partner.
Current dating sites are all focused on the inner of a person and claim to be able to measure and match this through long and unnecessary, lengthy questionnaires (eg: OKCupid 500!)
Research shows that people are attracted by people who resemble their close genetic counterparts. Basically, we all like the look of look-alikes.
We use facial-recognition technology that is used in major security systems to analyze a 1,000 facial features to find similarities,  to bring back the attractiveness and fun into online dating.
Soul2Match is all about simplicity, and gives back some of the five hours that people spend on dating sites every week. Upon joining, members upload a photo and start clicking on other people's photos to get an instant compatibility rating. This enables users to quickly find their look-alike without numerous questions or tests. Click a few faces and email the highest rated, and you're done.
How it beats the competition:
Unlike our so-called rivals, Soul2Match gives you immediate answers – a click reveals the compatibility score. Moreover, you are in control of your search, it is you who determines the matches and the span of the process. It's you who chooses whether it's time for the Match Wall or the Flirt Wall.
Site:
www.Soul2Match.com
Twitter:
http://twitter.com/#!/Soul2Match
Facebook:
www.facebook.com/Soul2match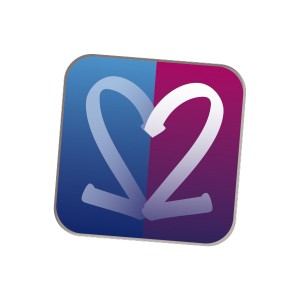 Online Dating that Matches the Inside and Outside - Soul2Match

,