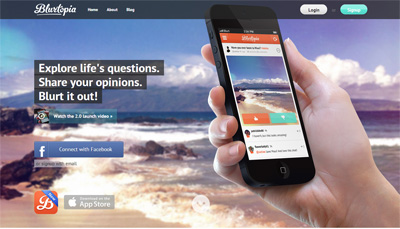 What it does:
Explore Life's Questions. Anywhere.
What is Blurtopia? Blurtopia is a community marketplace for life's little questions. Everybody has questions on their mind they want to discuss – What shoes should I buy? Is pineapple on pizza delicious or a sin? Will the Chargers win today's game? With Blurtopia, exploring those little questions is as easy as "Blurting" them out to the world.
Users can "Blurt" using "Thumbs Up/Thumbs Down", "Rate 1-5" and "This or That" and those Blurts get answered quickly by other users through a simple, fun and addictive User Interface.
How it beats the competition:
Pinterest for Questions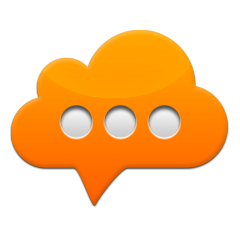 Explore Life's Questions - Blurtopia

,