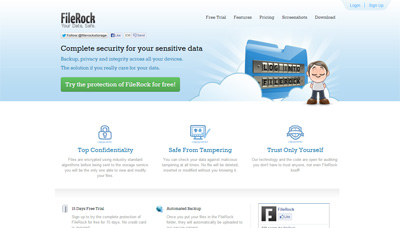 What it does:
FileRock is a cloud storage service that aims to give you complete security for your files. We offer total confidentiality and efficient integrity check, which allow you to keep your data safe from tampering and from unauthorized access.
The service is aimed at professionals and small enterprises, who need a secure cloud solution to back up their critical business files and access them from different devices.
How it beats the competition:
The protection of FileRock is guaranteed by:
– Full confidentiality, via zero-knowledge encryption. Not even FileRock staff is able to see your files, even if they wanted to!
– Efficient data integrity check, thanks to a patented technology developed and owned by FileRock. You can always be sure that you work with correct data.
– Transparency: FileRock Client is released with an open-source license (GPLv3). You can make sure that the software does not do any fishy stuff.
Site:
https://www.filerock.com/
Twitter:
http://twitter.com/filerockstorage
Facebook:
http://www.facebook.com/filerock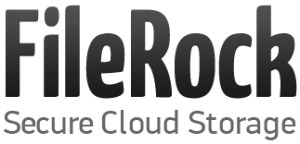 Secure Cloud Storage - FileRock

,