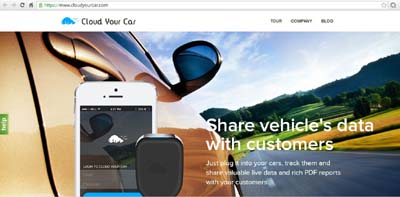 What it does:
Cloud Your Car breaks all boundaries that prevents customers from accessing existing fleet management systems based on GPS tracking.
Cloud Your Car is a Software as a Service connecting car through  CarPlug –  a unique, state of art multisensor.
CarPlug, bundled a marvelous Web app and iPhone app,  makes fleet management very simple and effective. Web and iPhone app allows to locate cars and monitor employees driving habits. Drivers get instant feedback about driving economy 24/7. All the information's like mileage, speed exceeding, car usage and personal trips are gathered in the app that manager can access anytime. Manager can compare employee's performance and promote the best one.
How it beats the competition:
Why Cloud Your Car is so different?
•       Wide accessibility and worldwide scope
•       No cotracts
•       No SIM inventory management
•       No physical installation in a car
•       No deployment
•       No implementation
•       Great UX
Site:
http://www.cloudyourcar.com/
Twitter:
https://twitter.com/CloudYourCar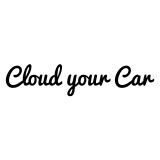 Fleet Management Solution for Small Business Owners - Cloudyourcar.Com

,