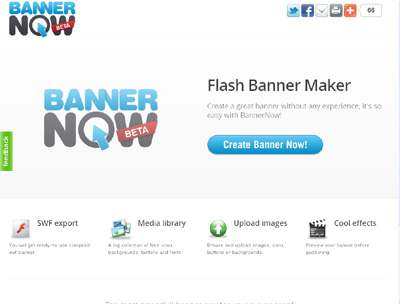 What it does:
It is easy to use tool for creating flash banners. Use a big collection of free fonts, images and ready-to-use effects. Bannernow is the most powerful flash banner maker!
How it beats the competition:
SWF compilation – publish your banner as standalone swf file.
Absolutely free.
Amazing ready-to-use effects.
Twitter:
http://twitter.com/#!/bannernow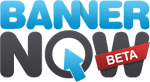 Free Flash Banner Maker - BannerNow.com

,