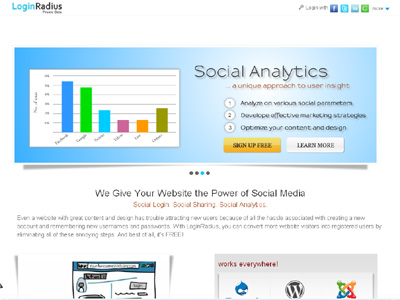 What it does:
LoginRadius is a Software As A Service (SAAS) which enables social login through providers such as Facebook, Twitter, Google, and 15 others, on a third party website.
How it beats the competition:
LoginRadius has made adding social logins a quick and easy process. Website owners can customize the social login interface by selecting their desired ID providers, login interface, social icon theme, and language via the LoginRadius admin interface.
Site:
http://www.LoginRadius.com
Twitter:
https://twitter.com/#!/LoginRadius
Facebook:
https://www.facebook.com/pages/LoginRadius/119745918110130

Grow Business with Social Login - LoginRadius.com,