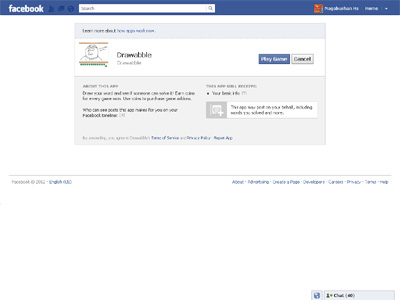 What it does:
This new Facebook social game is sure to disrupt the waves.  Users submit their drawings and await for their friend's to guess the drawing correctly.  It's a cross between pictionary and scrabble.  Very addicting and very fun!
How it beats the competition:
No similar Facebook game exists.
Site:
https://apps.facebook.com/drawabble/
Twitter:
twitter.com/mknwebsolutions
Guess your Friend's Drawing - Drawabble

,