What it does: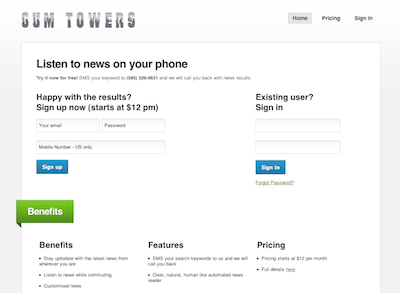 We came up with a new site where user dont have to follow the news,news will follow the user as per the customized way. Its very easy to access. Just sign in first and u r ready to use the service.
Now you can enjoy customized news at your own way. Gumtowers is a site where news will follow you wherever you go. So Be updated with a news and let other follow you back.
How it beats the competition:
Gumtowers provide the customized news in the real time.
Site:
http://www.gumtowers.com/
GumTowers.com - News on Your Mobile

,