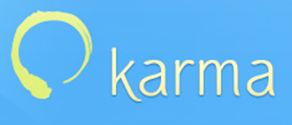 What it does:
Karma CRM is web based sales contact management software. It assists you in recording essential information from your contacts like phone, email, and in person conversations as well as basic contact information like phone numbers, email addresses, title, and social media accounts. Assign tasks to stay connected with your suppliers, prospects, and clients. Keep up to date with the deals function on any current or future contracts you and your team may have.
How it beats the competition:
It has an easy to use interface with advanced reporting systems. It helps achieve high value customer experiences and rapid ROI, driving growth and profitability.
Site:
http://www.karmacrm.com
Karma - Customer Relationship Management Reincarnated

,