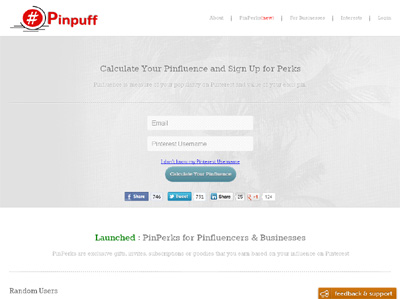 What it does:
Pinpuff (www.pinpuff.com) is a Klout for Pinterest where we calculate pinterest user's influence and popularity.
There are many features built around Pinterest by keeping in mind how brands can use Pinterest.
These features will become public only after we reach 1000 beta users.
How it beats the competition:
We are the only player focusing on Pinterest based influence and authority. In general, our competitors are Klout, Zuvvu, Peerindex.
Site:
http://pinpuff.com
Twitter:
http://twitter.com/#!/pin_puff
Facebook:
http://facebook.com/pinpuff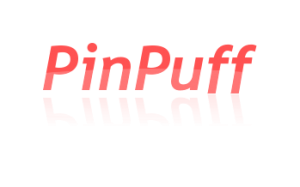 Klout For Pinterest - Pinpuff.com

,