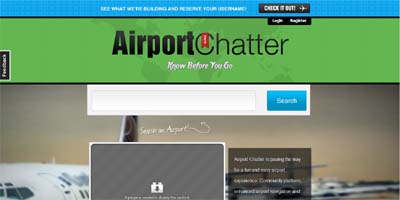 What it does:
Airport Chatter is paving the way for a fun and easy airport experience. Community platform, enhanced airport navigation and venue discovery all tied together with powerful ratings and reviews. Version 1.0 profile 52 of the busiest airports in the US along with over 6000 venues including all their shops, eateries, lounges and services.
How it beats the competition:
The simplicity it provides in finding information about the airport.
Site:
http://airportchatter.com/
Twitter:
https://twitter.com/#!/airportchatter_
Facebook:
http://www.facebook.com/airportchatter

Know Before You Go - AirportChatter.com,