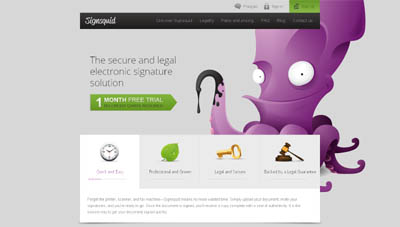 What it does:
Signsquid is a legal and secure electronic signature solution. It allows you to get your documents and contract signed quickly and securely without any printer, fax or scanner.
How it beats the competition:
It is the only solution that offers a double authentication factor and is backed by a law firm offering a legal warranty.
Site:
https://signsquid.com/
Twitter:
https://twitter.com/#!/signsquid

Legal and Secure Electronic Signature Solution - Signsquid

,