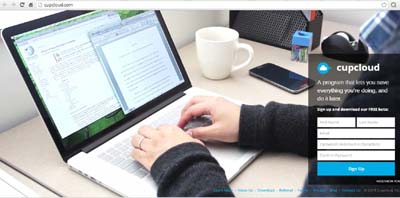 What it does:
Cupcloud is a simple application that lets you save everything you're doing, and do it later — all in one click. Please don't mistake it for another cloud storage service; Cupcloud is productivity software that can save you a lot of time when you work.
How it beats the competition:
Right now, there's currently nothing out there like Cupcloud.
Site:
http://cupcloud.com
Twitter:
https://twitter.com/cupcloud
Facebook:
https://www.facebook.com/cupcloud

Less Clicking, More Doing - Cupcloud

,