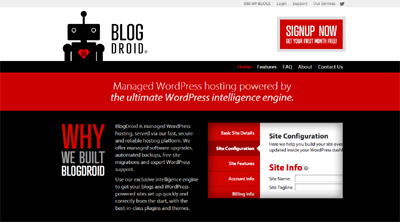 What it does:
BlogDroid is professional WordPress hosting: fast, secure & reliable. We offer customized installs, managed upgrades, automated backups, one-click development sites, free migrations & expert WordPress support.
How it beats the competition:
Our exclusive intelligence engine makes it quick and easy for new bloggers to get started. Our uptime and security are unequaled among other managed WordPress hosts. We feature a custom control panel and a wider range of automated features than our competitors. Basics like email, DNS and website migrations are also free.
Site:
http://www.blogdroid.com
Twitter:
http://twitter.com/blogdroid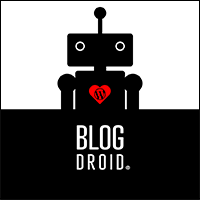 Managed WordPress Hosting - Blogdroid

,