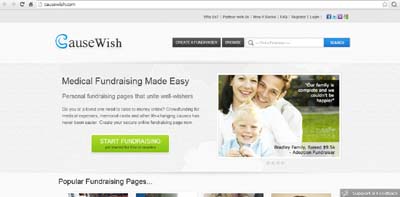 What it does:
CauseWish is a medical crowdfunding website where you can create a fundraiser in minutes and use our powerful tools to spread the word.
How it beats the competition:
We beat the competition through innovative sharing and promotion tools.
For example, fundraisers can track visitors and even social shares. They can customize the checkout experience, run fundraising contents and more.
Site:
http://causewish.com
Twitter:
https://twitter.com/CauseWish
Facebook:
https://www.facebook.com/pages/Causewish/145108265652507

Medical Fundraising Made Easy - Causewish

,