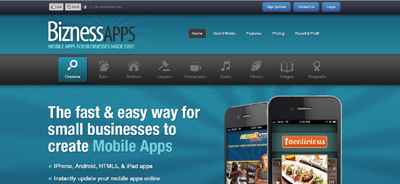 What it does:
Bizness Apps allows anyone to simultaneously create, edit, and manage native iPhone, iPad, Android, and mobile web apps online. Our Straightforward and simple to use software will enable you to create custom mobile apps that are beautifully designed and functional on a wide array of mobile devices.
How it beats the competition:
Designed for small businesses and app developers, the Bizness Apps system is easy to use and includes a wide range of features that allows utmost app creation flexibility.
From lead-generation tools to customizable email templates, plus a wide range of quality app images and image customization options, Bizness Apps is a dream mobile app creation tool and a "must have" addition for your toolbox. Bizness Apps is mobile apps for business made easy!
Site:
www.biznessapps.com
Twitter:
https://twitter.com/BiznessApps
Facebook:
https://www.facebook.com/biznessapps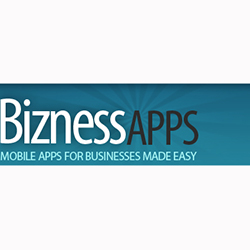 Mobile Apps for Business Made Easy - Biznessapps

,