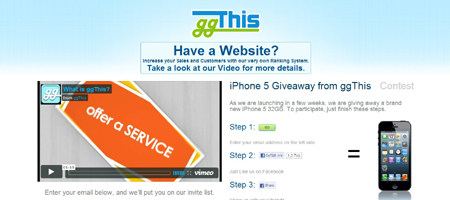 What it does:
ggThis is an own Ranking for Websites and Products. It will help you, to increase your sales and get more customers. By now, every 4th user will be looking for your rank to determine whether or not they should stay, buy something or leave if you have no rank at all. The ratio of users doing this is growing every single day!
How it beats the competition:
There isnt any competition, because its a brand new and innovational Startup.
Twitter:
@ggthis
Facebook:
http://www.facebook.com/ggthis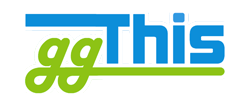 Ranking for Websites and Products - ggThis

,