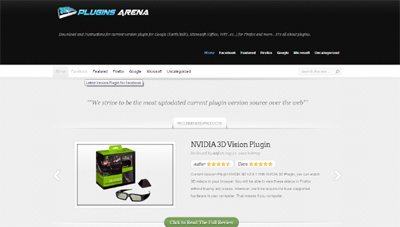 What it does:
We are the updated source of the most popular plugins over the internet.
We updated the site several times a week.
For us it very imporant to be accurate, and to simplify technical issues to the user.
We love what we do.
How it beats the competition:
We beat the competition simply by putting lots of love in to our work.
We take the time to make our toturials very handy to the end user 🙂
Site:
pluginsarena.com
Facebook:
http://www.facebook.com/pages/Plugins-Arena/564263896923093?fref=ts

Most Popular Plugins - Plugins Arena

,