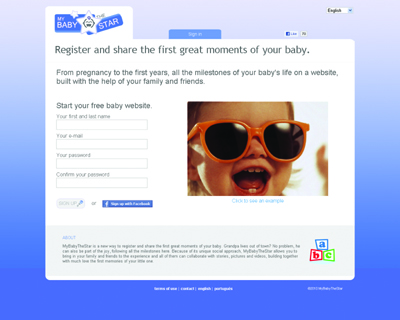 What it does:
Offers a social tool for parents to register and share the first great moments of their babies. From pregnancy to the first years, all the milestones of the baby's life on a website, built with the help of family and friends.
How it beats the competition:
Friends can also send content to the website and actively participate. Simple control panel makes it extremely easy to use.
Site:
http://www.mybabythestar.com
Twitter:
www.twitter.com/MyBabyTheStar
Facebook:
www.facebook.com/MyBabyTheStar

MyBabyTheStar.com - Website For Your Baby,