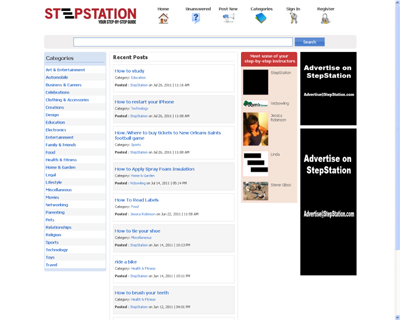 What it does:
StepStation is a step-by-step guide that informs you how to complete tasks, activities, etc. Use StepStation to find out how to or you can inform others of how to complete tasks that you are experienced in.
Step-by-steps guides will not only give instructions, but will [possibly] also give photos and/or links to farther help explain the task or activity.
How it beats the competition:
We enable people to give step-by-step instructions whether if it is about general tasks or about their business.
Site:
http://www.StepStation.com
Twitter:
http://twitter.com/StepStation_

StepStation - Step-by-Step Guide

,