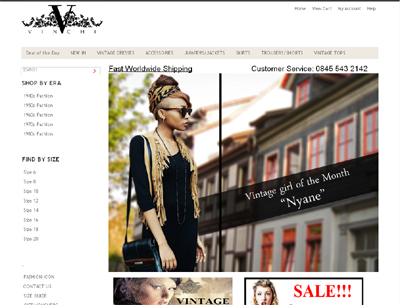 What it does:
Vinchi is your online vintage clothing store with a wide selection of vintage dresses, vintage tops, accessories and apparel by a team of fashion stylist in london. You will find a great selection of clothes from the 1920s to 1980s Era.
How it beats the competition:
We source the best products and offer to our customers at a discount of over 40% off their current market value. Vinchi is the best place to find original vintage items at affordable prices.
Site:
http://www.vinchi.co.uk/
Twitter:
http://twitter.com/#!/vinchishop
Facebook:
http://www.facebook.com/Vinchishop

Online Vintage Clothing Store - Vinchi.co.uk

,