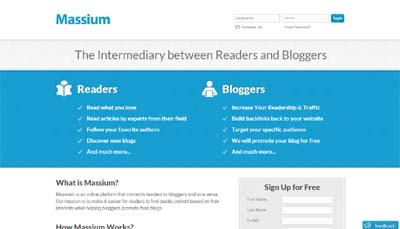 What it does:
Platform that connects readers to bloggers and vice versa. Our mission is to make it easier for readers to find quality content based on their interests while helping bloggers promote their blogs.
How it beats the competition:
Massium is a better platform for bloggers to promote their blogs because it was created for that very purpose.
Site:
http://massium.com
Twitter:
https://twitter.com/Massiumcom
Facebook:
https://www.facebook.com/pages/Massiumcom/337919916296500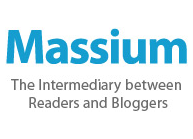 Platform that Connects Readers to Bloggers - Massium

,