What it does:
Project Fizz is a free online service that connects clients with experienced freelancers through it's simple, fun and easy to use project bidding and support tools.
How it beats the competition:
There are many freelancer sites out there all offering the same thing, a one place stop to find freelancers or projects. But, we've done our research and found that many clients and freelancers were expecting more, as they rightly should.
We've found that many freelancers often feel under-valued and un-motivated when everything has an emphasis on price with many freelancers local to clients who offer the same services often find that work is outsourced to other countries to get 'cheaper quotes'. There will often be an emphasis on price in an ever changing environment but that's not always the case; clients are also after a high quality and standard of work which is not always the case when outsourcing work for a variety of reasons.
Project Fizz doesn't emphasis price for a project, a client can only specify a budget range and all freelancer bids are hidden from one another to ensure that an accurate and concise bid is received on every project, not one that was placed to under-cut another freelancer. This will often ensure that both the freelancer is happy to provide the work for the proposal as well as a client who is happy to work under the quoted proposal.
As well as our fresh approach to freelancing portals above, we're also proud that we can offer some of the benefits below:-
It's free! Pay absolutley nothing for posting a project.
Receive proposals from genuine companies and freelancers.
Company proposal costs and deadlines hidden from other companies so you get genuine proposals.
Receive automatic E-mail updates when your project receives interest, fully manageable.
100% risk free, free to users and freelancers receive 5 free bids when signing up.
Site:
http://www.projectfizz.com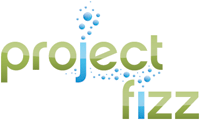 Project Fizz - Putting Motivation Back Into Freelancing

,