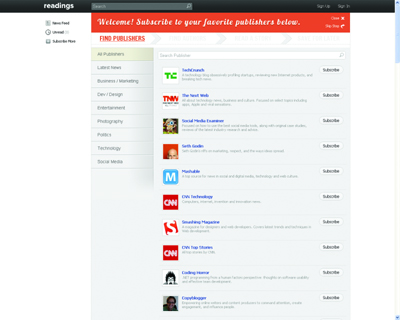 What it does:
Readings lets you read and watch your desired news, reviews, videos, etc in a clean UI. Here are some key features that the service has to offer:
– Subscribe to your favorite publishers or authors.
– News curation. It filters out the top stories for the reader.
– Search news. Easily search content from within your sources.
– Save for later. Read when you want to, but don't forget.
How it beats the competition:
Readings offers everything in a single place.
Site:
http://www.readingshq.com
Twitter:
http://twitter.com/#!/ReadingsHQ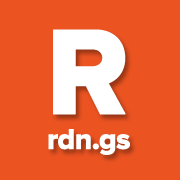 ReadingsHq.com - Watch News and Reviews

,