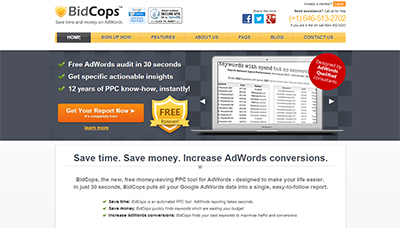 What it does:
BidCops is a PPC reporting tool.
It takes the data from subscribers' Google AdWords accounts and collates it into reports covering the key AdWords performance metrics.
BidCops is an automated tool.
If done manually, PPC reporting tasks can take considerable amount of time out of a campaign manager's week. BidCops produces in-depth reports in just 30 seconds, allowing considerable amounts of time to be saved.
The reports produced by BidCops cover a total of 14 AdWords metrics.
These include impression share by campaign and Quality Score by keyword.
Subscribers can then use these reports locate areas of deficiency within their accounts and make the necessary improvements.
BidCops makes recommendations based on Google Best Practice.
BidCops was created by Internet marketing agency, ClickThrough Marketing.
ClickThrough Marketing provides pay per click, SEO, web development and content marketing services in the United Kingdom and abroad.
ClickThrough is a Google AdWords Certified Partner.
Its clients include The Healthcounter, ScottishPower and Halfords Autocentres.
How it beats the competition:
BidCops offers a number of unique features:
BidCops is Europe's first free PPC reporting tool.
BidCops provides an overall performance summary of a subscriber's AdWords account.
The reports produced by BidCops uniquely also cover AdWords metrics like top converting keywords, percentage of budget by match type, conversion by keyword, CPA (cost per acquisition) by match type and average keyword position.
BidCops subscribers can get free support from a Google AdWords Qualified consultant.
BidCops reports are PDF printable.
BidCops also features a date range selector.
Site:
http://bidcops.com/
Twitter:
https://twitter.com/BidCops
Facebook:
http://en-gb.facebook.com/pages/BidCops/311619792278347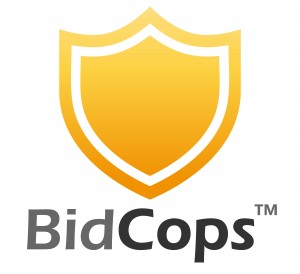 Save Time and Money on Adwords - Bidcops

,