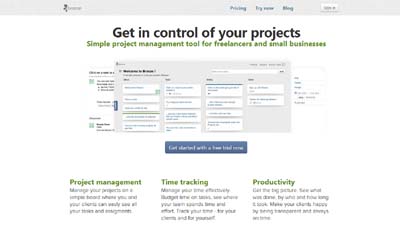 What it does:
Breeze is a simple tool for agile project management. It includes task management, time tracking and reports.
How it beats the competition:
Breeze shows you what's being worked on, who's working on what, where things are in a workflow and how much time it all took. Breeze uses agile methods, Kanban, for organizing your tasks.
Site:
http://letsbreeze.com
Twitter:
http://twitter.com/BreezeTeam

Simple Agile Project Management - Breeze

,