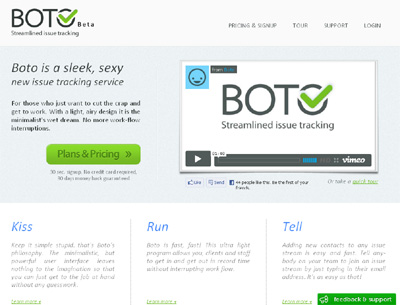 What it does:
Boto is a sleek, sexy new issue tracking service. With a light design and user friendly interface, Boto is the tool of choice for those who just want to cut the crap and get to work. Boto – just work!
How it beats the competition:
Boto is really unique in it's field. Having Facebook as a source of inspiration, we thought that issue tracking can be really smooth and easy, without breaking your workflow.
Site:
http://www.botoapp.com/
Twitter:
https://twitter.com/botoapp
Facebook:
facebook.com/Botoapp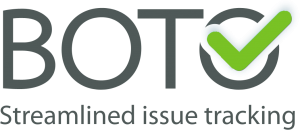 Streamlined Issue Tracking - Boto

,