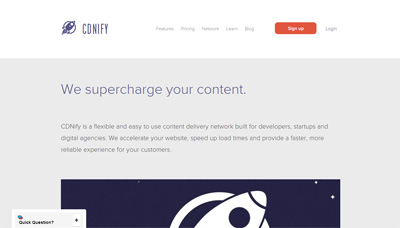 What it does:
CDNify isa simple and easy way to supercharge your content and accelerate the performance of your website or application.
It helps SME's, Start Ups and developers to improve the performance and reliability of their websites and applications.
CDNify is designed to allow companies to scale as their audiences grow, meaning you can focus on coding, marketing and creating buzz.
How it beats the competition:
At CDNify we are rethinking the way CDN's work. Unlike existing CDN's we offer you complete flexibility, there are no contracts and you only pay for the data you use.
Site:
http://cdnify.com
Facebook:
http://www.facebook.com/cdnify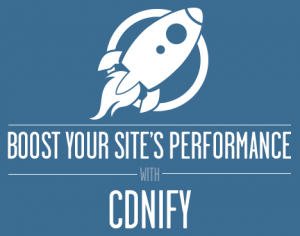 Supercharge The Performance of Your Web Application - CDNify

,