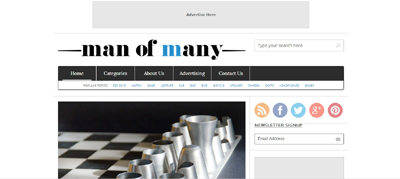 What it does:
Man of Many was established in October 2012 to provide a curated selection of the the latest and best men's Products, Gear, Gadgets, Technology and Style.
They offer a carefully selected range that will help any modern gentleman stand out from the crowd and remain committed to sourcing products of quality.
At Man of Many they believe in good design, functional elements and a lasting impression.
How it beats the competition:
The main difference will be in our tastes, the Australian flavour we bring and we would also like to feature great videos, tv shows, movies or architecture we find rather than just 'consumer products'.
Site:
http://manofmany.com
Twitter:
https://twitter.com/manofmanytastes
Facebook:
https://www.facebook.com/manofmanytastes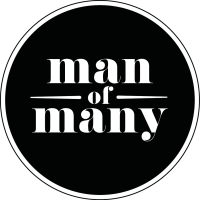 The Latest in Products, Culture & Style - ManOfMany.com

,