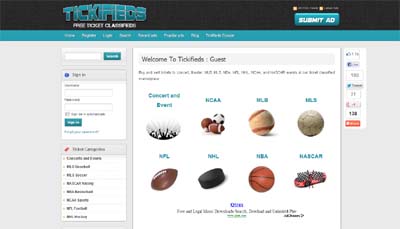 What it does:
Tickifieds is an event ticket classifieds service in which users can buy and sell tickets to just about any sports, concert, or theater event in the US.
For ticket buyers, Tickifieds offers a massive selection of event tickets including everything from the "cheap seats" to premium VIP, meet and greet, and front row seats. Since sellers are competing for your business, we often have some of the lowest prices and sellers often offer coupon and discount codes for even greater savings.
For ticket sellers, Tickifieds charges no additional service charges on purchases and listings are sydicated via RSS feeds on hundreds of other sites. Tickifieds also offers premium membership packages in which users can post unlimited ads designed for brokers and other power sellers.
How it beats the competition:
Our unique organization and on-site SEO is both user and search engine friendly.  Our service is 100% Spam Free with all ads manually reviewed by our moderators.  We also have no service charges on ticket sale made through our website.
Site:
http://www.tickifieds.com/
Twitter:
tickifieds
Facebook:
http://facebook.com/Tickifieds.Classifieds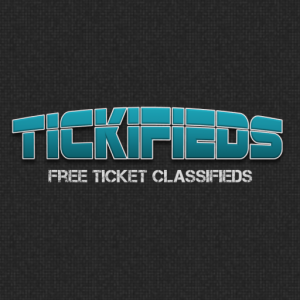 Tickifieds - Event Ticket Classsifieds

,