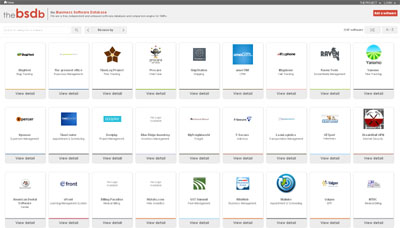 What it does:
We are a free, independent and unbiased software database and comparison engine for SMEs.
How it beats the competition:
theBSDb wants to make it easier for companies by putting at their disposal a set of information concerning the market and the software publishers (Overview, Specifications, Help/support, Editions & Pricing). Thus theBSDb provides all the elements to analyze and compare in order to make the best choice.
Site:
http://www.thebsdb.com/
Twitter:
https://twitter.com/theBSDb/
Facebook:
http://www.facebook.com/theBSDb

Unbiased Software Database and Comparison Engine - TheBSDb.com

,