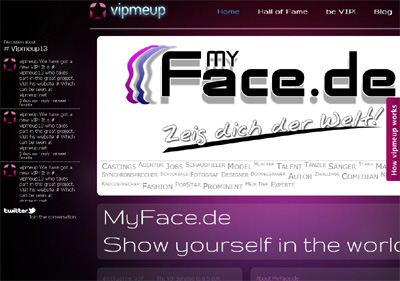 What it does:
Promote your product, promote yourself! Buy the index page for at least 2 hours and you will also appear in the hall of fame forever. The costs will increase with every new VIP, so it gets more and more exclusive. Who can afford it?
How it beats the competition:
Half of your money will be donated to a category you can choose. And by the way… we have got the most expensive 404 page ever!
Vipmeup is the new way to become famous… will you be next?
Site:
http://www.vipmeup.net
Twitter:
http://twitter.com/vipmeup
Facebook:
http://facebook.com/vipmeup

We Make VIPs! Who's Next? - Vipmeup.net

,