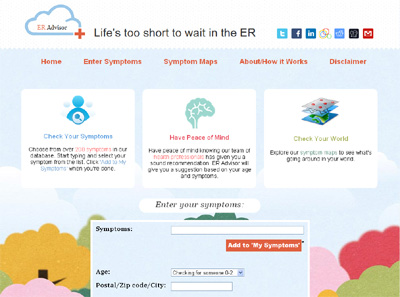 What it does:
ER Advisor allows potential patients to enter their symptoms and find out what medical attention they need. Users can also see what diseases/symptoms are going on around them.
How it beats the competition:
We use an algorithm developed by an epidemiologist and MD to make sure our recommendations are accurate and safe.
We also track symptoms from various sources to keep and up-to-date picture of what is going around.
Site:
http://www.eradvisor.com
Twitter:
http://twitter.com/#!/eradvisor
Facebook:
http://www.facebook.com/eradvisor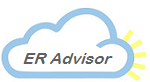 Your Hospital In The Cloud - ERAdvisor.com,