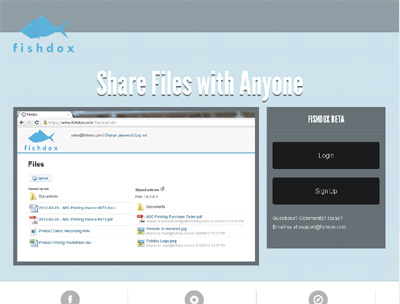 What it does:
Fishdox enables sales people to manage deals, share customer files, and develop your forecast based on file tracking and real-time deal updates.
How it beats the competition:
It's like Box + Salesforce, but dead simple to use.  Close more and manage all customer interactions with Fishdox's automated system.
Site:
http://www.fishdox.com/
Twitter:
https://twitter.com/#!/Fishdox
Facebook:
https://www.facebook.com/fishdox
Customer File Sharing and Forecasting, made easy for Sales People - Fishdox.com,