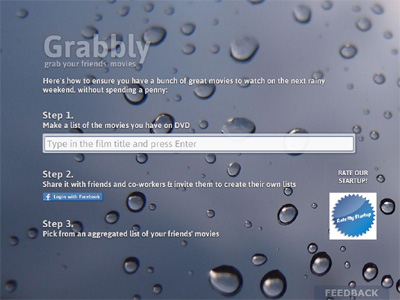 What it does:
Lets you create a list of movies you own at home, you can share that with your friends. When your friends create their list, you'll have a long list of movies you can borrow, and you can request a movie with a single click.
How it beats the competition:
Other sites offer DVD exchange with stranger, where you have postage costs. This is entirely free.
Site:
http://grabbly.com
Twitter:
https://twitter.com/#!/grabblyapp

Exchange DVDs with friends - Grabbly.com

,