GD Star Rating
loading...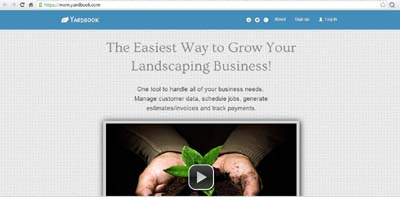 What it does:
Yardbook is a cloud-based saas application designed to help manage landscaping businesses. Some of the key features include managing customer data, scheduling jobs, generating estimates/invoices, tracking payments, product/service catalog, employee management and equipment tracking. Yardbook is also free.
How it beats the competition:
It's completely free!
Site:
https://www.yardbook.com
Twitter:
https://www.twitter.com/yardbook
Facebook:
https://www.facebook.com/yardbook

Landscaping Business Software - Yardbook,