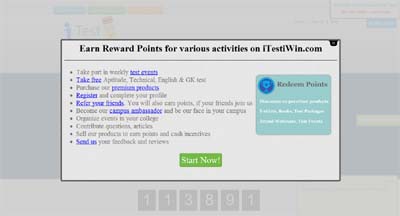 What it does:
iTestiWin.com is a test platform for students, where they learn by taking tests and earn by getting redeemable reward points
How it beats the competition:
Tests are designed to assess students skills and prepare them for various competitive exams.
They also earn rewards for participating on iTestiWin.com. Rewards can be redeemed for various gifts.
Site:
www.itestiwin.com
Twitter:
http://twitter.com/itestiwin
Facebook:
http://www.facebook.com/pages/itestiwincom/123735631050206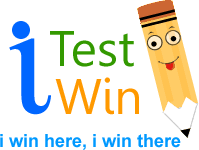 Learn and Earn by Taking Tests - iTestiWin.com

,