What it does:
SaleLocator is a new shopping search engine and iPhone app that brings local retail sales information to local shoppers. A nationwide local retail sales finder, SaleLocator offers the country's largest collection of in-store sale information to help bargain hunters find the best ongoing sales near them.
How It Works:
Find local brick-and-mortar retail sales by proximity, category and keyword
Click on the store name for location, items on sale, directions, map, phone number
Local Stores & Sales
Local Mall Info
Robust Search
Maps & Driving Directions
Share the sale via Facebook, Twitter, email
Save the sale to your SaleLocator account
How it beats the competition:
SaleLocator showcases local brick-and-mortar sales in all US markets, from the smallest towns to the biggest cities. Terrific for research online, buy offline shoppers, there are no sign-ups necessary, no circulars to search, no coupons to print, no group buying, no waiting and no shipping. The site brings together advertised and unadvertised promotions that are already happening in the consumer's neighborhood, and shoppers can search for local retail sales (based on your city, state or zip) by keyword and category.
Site:
www.salelocator.com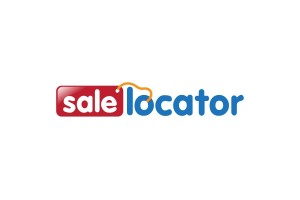 SaleLocator - What's On Sale Now In Local Stores

,