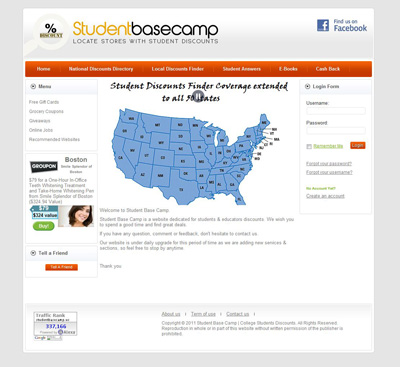 What it does:
StudentBaseCamp offer services for students such as student discounts finder that enable students to locate stores near them with student discount. The website also has a student discounts directory that include all companies/brand names that offer student discounts online or in store.
How it beats the competition:
Our service is free and unique. We are looking to provide more discounts with time.
Site:
http://www.studentbasecamp.us
Twitter:
http://twitter.com/#!/StudentBaseCamp
Facebook:
http://www.facebook.com/StudentBaseCamp df

Studentbasecamp - Student Discounts Finder That Enable Students to Locate Stores Near Them with Student Discounts

,